Public Insurance Adjuster Services—Commercial Insurance Claims
You just suffered serious damage to your business and you are wondering what to do next. You call your insurance company and wait for an adjuster to come out—hoping they will have your best interests at heart. After all, they accepted your premium for years in a very nice way. Now you expect that they will "do the right thing."
You will soon discover that you've moved from the asset side of your insurance company's ledger (you paying your premiums on time) to the liability side of their ledger (they now need to pay you for your damages). Often, the money they owe you now will far exceed any premium payment you paid or would pay in the future.
Knowing everything you possibly can about the "fine print" of your insurance policy before you have any substantial dialogue with your insurer is an absolute necessity. In order to get a full settlement, you must first know what you are covered for and how to claim it. What you say to your insurance company's adjuster and how you say it can make a dramatic difference in how much you get paid. The more you know, the better the results.
---
Factors to Consider
When filing a business insurance claim, there are many factors that need to be taken into consideration. To help you navigate the process, we have put together several talking points for you to review. Having a full understanding of each of the below bullet points is crucial to documenting, filing, and successfully settling your insurance claim. If any of these questions give you pause, please feel free to reach out to us for a no-cost discussion about your claim.
General
Are you entitled to an advance from the insurance company? What is reasonable?
What is your broker or agent's role?

Will he/she be adjusting the claim?
How many claims has he/she handled?
Will his/her role be active or passive?
When faced with supporting your position or the insurance company's, where will he/she stand?
Additional Items to Consider
Is there coinsurance in your policy? Properly managing coinsurance can prevent disaster. Not properly managing coinsurance can put you out of business!

If there is, what does it mean?
If there is, did your insurance adjuster tell you? If not, why not?
How is coinsurance calculated: on replacement cost or actual cash value?

What is the difference between a schedule of values and a schedule of coverages?
How is the deductible applied?
If you have multiple polices, how is the claim adjusted?
Does the insurance company pay for professionals necessary to evaluate your claim?
Are you familiar with the forms/practices below and what their request/issuance is telescoping?

Request for a Proof of Loss.
Reservation of Rights letter.
Request for an Examination Under Oath.
A Subrogation Agreement.
A Salvage Agreement.
Buildings & Equipment
Is the insurance company using an independent building or equipment consultant to prepare a bid? Who are these consultants? Who are they working for? Do they only work for insurance companies?
How is actual cash value determined? Why should you care?
Is it always beneficial for your building/property to be considered a "total loss?" If not, why not?
Buildings
How quickly can you get started rebuilding?
Replacement properties. Lease purchase strategy. Is it good for you?
Replacing your building versus cashing out. What are the benefits? The pitfalls?
Do you have to replace on the same site? Can you buy or build elsewhere?
Can you collect code coverage allowances if you build elsewhere?
Asbestos and lead containing materials can have a major impact on your claim. Are you aware of how to properly address these in order to avoid future liability issues?

Hazardous materials such as asbestos and lead can be expensive to address.
You want to make sure your insurance carrier does not cut corners when addressing this issue.

Can you do the repairs yourself?

Are you entitled to the profit that a contractor would typically charge?
Are you entitled to the overhead that a contractor would typically charge?

Will the insurance company pay for a construction manager?
Warranties and Protective Safeguard requirements. What do they mean? Can you still collect if you are not in full compliance?
Code Upgrade coverage is very important when rebuilding after a fire. How does your coverage address code coverage? Green building upgrades? If your coverage is limited, is there anything you can do about it?
Equipment & Stock
Equipment warranties: How do repairs affect them? Do repairs shorten the anticipated life of your machinery? Can you get compensated?
Peak season endorsements and/or extensions. How do they really work?
Salvage. Who gets paid? Who gets the salvage?
Is there coverage for your employees' personal property?
Is there coverage for your customers' property?
Business Interruption & Extra Expense
What happens when the insurance company engages a forensic accountant?

What is his/her role?
Why can't your accountant just prepare your claim?
What is the harm in sharing your financial statements?
Are you required to produce your tax returns?
Can you recast your financial statements? If so, why?

Have you developed a game plan that allows your business to partially resume at another location? Will the insurance company indemnify you for the cost of the move and any additional expenses to outfit the new location?
What are expediting expenses? How do they differ from extra expenses?
What are extra expenses? What can be included?
How do you project lost sales? What about new products? Sales declines?
Close
Allow Us To Educate You.
No one knows your business better than you do, and following a major loss is a critical time to apply that knowledge. This is a time when you should be focused on maintaining your operations and making vital business recovery decisions instead of learning the ins-and-outs of the insurance claims process. A crucial foundation for recovery rests on the success of your claim. That's where we come in. We can help. Allow us to educate you.
---
What will a public adjuster do for your business?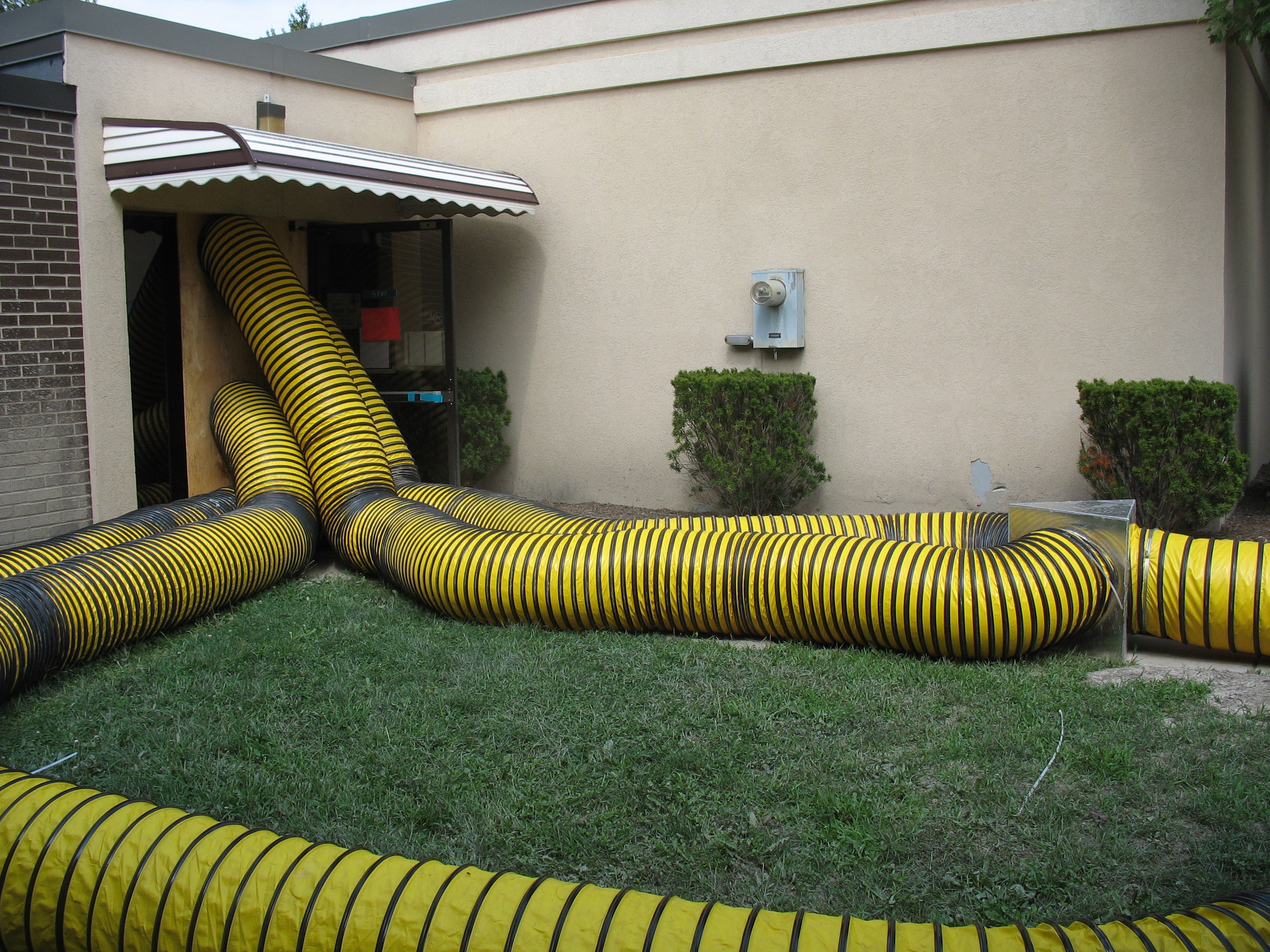 Our team will help you get everything you're entitled to by:
evaluating your commercial insurance policy to establish the best possible strategy for presenting your claim to the carrier;
valuing, documenting and substantiating every detail;
negotiating on your behalf with your insurance company;
keeping you informed every step of the way; and
ultimately settling the claim for the maximum amount and with less hassle for you.
A public adjuster represents the only category of insurance adjuster that works exclusively for policyholders and never for insurance companies. This means there's no inherent conflict of interest when it comes to advocating on your behalf to the insurance company.
It's important for you to know what to ask before hiring a public adjuster so you can distinguish an established and trustworthy firm, such as The Greenspan Co./Adjusters International, from all the others. And check our references. Chances are you will recognize many of them. After all, who really knows better than someone you know who has been through it before?
---
Where are we located?
The Greenspan Co./Adjusters International's public adjusters have offices in Los Angeles, San Francisco, Orange County, Sacramento, San Diego, San Jose, Santa Barbara and Pleasanton, California; Las Vegas, Nevada; and Phoenix, Arizona along with a focused presence in The Sierra Nevada and California's Central and Imperial Valleys.
---
If you're suffering from a property damage claim, we can help! Contact us or fill out the form below: