Mudslide Damage – Residential Insurance Claims Assistance
Contact Us – Claims Assistance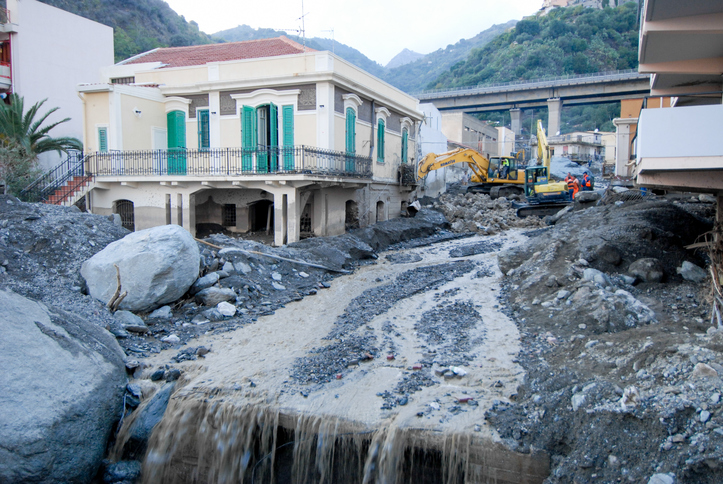 You just suffered serious damage to your home due to a mudslide and you are wondering what to do next. You call your insurance company and wait for an adjuster to come out hoping they will have your best interests at heart. After all, they accepted your premium for years in a very nice way. Now you expect that they will "do the right thing."
You will soon discover that you've moved from the asset side of your insurance company's ledger (you paying your premiums on time) to the liability side of their ledger (they need to pay you for your damages). Often, the money they owe you now will far exceed any premium payment you paid or would pay in the future.
Knowing everything you possibly can about the "fine print" of your homeowners insurance policy before you have any substantial dialogue with your insurer is an absolute necessity. In order to get a full settlement from your mudslide property damage claim, you must first know what you are covered for and how to claim it. What you say to your insurance company's adjuster and how you say it can make a dramatic difference in how much you get paid. The more you know, the better the results.
Factors to Consider
When filing a residential mudslide insurance claim, there are many factors that need to be taken into consideration. To help you navigate the process, we have put together several talking points for you to review. Having a full understanding of each of the below bullet points is crucial to documenting, filing, and successfully settling your insurance claim. If any of these questions give you pause, please feel free to reach out to us for a no-cost discussion about your claim.
General
How much time over the next several months will you need to put aside to handle your claim properly? How will all those hours affect your family? Your job?
What is the emotional investment that you will need to commit to the process?
Can you get paid for your time?
Additional Items to Consider
Are you entitled to an advance from the insurance company? What is reasonable?
What is your broker or agent's role?

Will he/she be adjusting the claim?
How many claims has he/she handled?
Will his/her role be active or passive?
When faced with supporting your position or the insurance company's, where will he/she stand?

Are you familiar with the forms/practices below and what their request/issuance is telescoping?

Request for a Proof of Loss.
Reservation of Rights letter.
Request for an Examination Under Oath.
Structure
What does it mean when the insurance company recommends a preferred vendor? Who is this vendor working for, really?
Contractors may tell you they can do what public adjusters can do. Can they really? What is their background and education in insurance? Are the bonded? In many states, like California, it's even against the law!
What is the insurance company's motivation in preparing a reconstruction estimate for you?

The policy says it is your responsibility. Why are they willing to do it? How do they benefit?

What is the difference between functional replacement and true replacement? Should you care? Why?
How is actual cash value determined?
Can you do the repairs yourself?

Are you entitled to the profit that a contractor would typically charge?
Are you entitled to the overhead that a contractor would typically charge?

What are the benefits and the pitfalls of replacing your home versus cashing out?
Do you have to replace on the same site? Can you buy or build elsewhere?
Can you collect code coverage allowances if you build elsewhere?
How quickly can you get started rebuilding?
Personal Property
Do you need asbestos and lead testing before handling personal property? Will your policy pay for the testing? The cleanup?
What is the insurance company's motivation in preparing an inventory for you?

The policy says it's your responsibility. Why are they willing to do it? How do they benefit?

Typical residential inventories are 3,000 to 10,000 items. They need to have ages, source documents to support replacement prices, and condition coding to secure settlement. What is the time commitment necessary to prepare your inventory? How will affect your family's lives?
Should you let the cleaning company take all your stuff and clean it?

Can you cash out on some of it?
Can you get paid to clean it yourself?
Can you ask them to just hold it and estimate the cost to clean and then decide?

Do you know your policy limits? If you suffer extensive damages, be aware that cleaning companies usually get paid off the top and are protected based on the agreement that you sign (it's in the fine print). You may end up paying them large fees to clean items you might otherwise discard. If you are marginally or under insured, it may come out of your pocket and reduce the amount of money you have to replace your necessary personal property.
What happens to the items that don't get cleaned or the cleaning company does not clean? Who pays for the cleaning? This is especially important if there is insufficient insurance.
Who decides what to try to clean? Do you have a say in the matter?
All items will be depreciated prior to initial payment. How is depreciation determined? Where does the insurance company get its schedule? Can you challenge their schedule? How?
Distinguishing between business personal property and personal property. One is usually not covered!
Can you get paid for a personal shopper? An interior decorator?
Additional Living Expenses (ALE)
What is a comparable standard of living?
What if comparable is not available?
What if you are willing to live "smaller?" Do you get anything?
What is a reasonable period of time for the insurance company to pay for you to rent a home?
Should you get paid for your gas if you want to go shopping in your old neighborhood? Go to your old dry cleaner?
What is considered a permanent purchase/replacement of a personal property item and what is considered temporary and therefore covered under ALE?
Can you get paid to live with other family members in their home?
Can you get paid to live in a vacation home or rental home you own?
Close
What Do You Need To Know?
For decades, homeowners facing property damage have turned to The Greenspan Co./Adjusters International to help them rebuild their lives. As public adjusters, we work for you, advocating on your behalf, and never for insurance companies.
Would you go to court without a lawyer? Or run a business without an accountant? Recovering from a disaster can be difficult and overwhelming. Add to this a complex insurance policy with vague language, coverage questions, and the need to prove every detail of your loss to the insurance company. It soon becomes clear that you could use experts at your side.
Public adjusters are the only category of insurance adjuster who works exclusively for you, the policyholder. It's important for you to know what questions to ask of a public adjuster so you can distinguish an established and trustworthy firm, such as The Greenspan Co./Adjusters International, from all the others.
---
What will The Greenspan Co./Adjusters International do for you?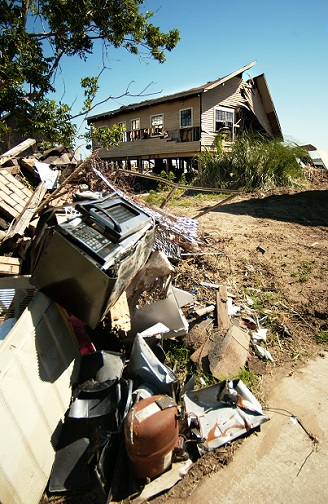 It is your responsibility to prove your claim in order to get compensated for your damages. When a mudslide occurs, the insurance company has adjusters, building engineers, claims managers and supervisors, all representing their interests. Who do you have representing yours?
With a staff that includes licensed public adjusters, building estimators, inventory specialists, and accountants, we have the resources and expertise to help you get everything you are owed under the terms of your insurance policy. We bring local knowledge and a strong commitment to personalized client service to each and every property insurance claim.
We will provide some or all of the following services:
take the time to explain every question outlined above;
conduct a comprehensive review of your homeowners policy;
assist you in complying with your policy's requirements;
maximize your financial recovery with a proactive claim management strategy;
conduct a thorough evaluation of your loss, carefully researching, detailing and substantiating every aspect of your claim;
present and support an itemized claim package to your insurer;
work as your advocate at all inspections and meetings with your insurance company;
secure the best possible settlement in the shortest possible time frame; and
communicate with you every step of the way.
A company is only as good as the references it can share with you. Our references list boasts over one thousand residential references. Check our references today. And then Contact us to get more information on how we can help you through your claims process.
---
Where are we located?
We currently have offices in Los Angeles, San Francisco, Irvine (Orange County), Sacramento, San Jose, San Diego, and Pleasanton, California; Las Vegas, Nevada; and Phoenix, Arizona, along with a focused presence in The Sierra Nevada and California's Central and Imperial Valleys.
---
If you're suffering from a property damage claim, we can help! Contact us or fill out the form below: