Fire Damage – Residential Insurance Claims Help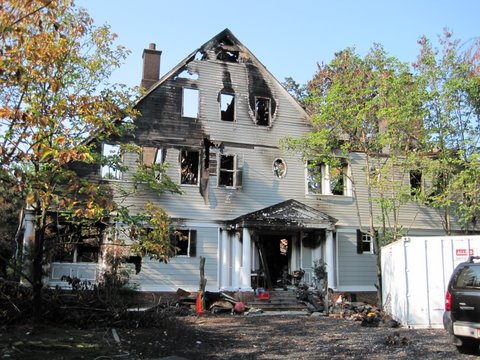 Recovering from a fire in your home can be an overwhelming process. Even the smallest of fires can lead to a complicated residential insurance claim, especially when the additional damages caused by smoke and water are factored in. The majority of policyholders are not experts in insurance terminology so the claims process can often turn the recovery into a painful and frustrating experience. Public adjusters can help to alleviate this pain.
Our public adjusters know the ins-and-outs of the fire insurance claims process and will be there with you every step of the way. With a public adjuster on your side, you can ensure that every detail of your claim is properly prepared and submitted.
Our public adjusters work exclusively for the policyholder—not the insurance company—enabling us to act in your best interest. As your advocate, we ensure that both you and your fire damage claim are treated fairly by the insurance company. Contact us today, and entrust your fire insurance claim into the very capable hands of our public adjusters. Let our team secure you the most comprehensive financial recovery under the terms of your property insurance policy.
---
Our public adjusters help you get what you're entitled to by:
evaluating your commercial insurance policy to establish the best possible strategy for presenting your claim to the carrier;
valuing, documenting and substantiating every detail;
negotiating on your behalf with your insurance company;
keeping you informed every step of the way; and
ultimately settling the claim for the maximum amount and with less hassle for you.
---
Who have we helped?
 

…There is no doubt that your firm was instrumental in helping us receive a fair settlement with our insurance companies following the fire that devastated our home…Once your firm took over, things immediately began to happen… Every person or firm that you put us in touch with proved to be professional and invaluable to us. During our final negotiations, our Greenspan Adjusters International adjuster forcefully pressed for a just settlement to our claims. …The fire at our home was an unfortunate accident. Our hearts go out to others who experience damage or loss to their homes and possessions whatever the circumstances. …
Judith Madison
Beverly Hills Homeowner
Our insurance claims experts have helped thousands of homeowners. We encourage you to look through our references and testimonials and to contact us for recommendation letters. An internal review showed that our clients felt we delivered what we promised and would work with us again—facts we are proud of. We welcome the opportunity to put you in touch with past clients so you can ask them yourself.
---
Resources
Listen to our podcast on "Wildfires: Filing Property Insurance Claims for One of Nature's Most Fearsome Foes" for tips from our experts:
For additional information, visit:
---
If you're suffering from a property damage claim, we can help! Contact us or fill out the form below: