Public Adjusters Serving Pleasanton & The Eastbay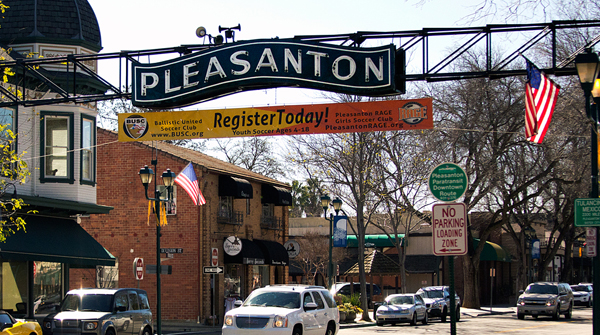 The Greenspan Co./ Adjusters International Pleasanton Office
5000 Hopyard Road
Suite 302
Pleasanton, CA 94588CA
Dept of Ins #2E11301
Pleasanton—at the base of the Altamont Pass and the gateway to the San Joaquin Valley—is the location of The Greenspan Co./Adjusters International's Eastbay headquarters. As the premier provider of public adjusting services, our public adjusters have the resources and expertise to thoroughly investigate your loss, accurately prepare, document and submit your claim, and help obtain a full, fair and expedited settlement. As with all of our offices in California, our public adjusters are locally located and have been a part of the community for years so as to better to assist you with your property damage claim.
Our reference list boasts more than 3,000 satisfied clients spanning over 65 years of service to our community, including some of the most familiar names and disasters of the past few decades. The following is a sampling of clients in the Eastbay that we have helped to achieve full financial recovery from their insurance claims.
Accurate Manufacturing Co., Emeryville
Alan Computech international, Union City
Allied Technology Group, Fremont
Cardinal Dental Lab, Oakland
Connolly's Furniture, Fremont
IMG Home Corporation, Hayward
Alden Lofquist, Alamo
Mancini's Sleepworld, 28 Locations
Todd & Linda Muenter, Alamo
Olin Tool & Machine, San Leandro
Polymeric Technology, San Leandro
Schindler Development, Oakland
Sylvan Learning System, Oakland
USA Multifamily Housing, Concord
Peter Hart Weiner, Esq., Berkeley
Christopher Womick & Karen Schierholtz, Alamo
Since 1946, The Greenspan Co./Adjusters International has worked as advocates for numerous homeowners, businesses, condominiums, homeowners associations, counties, cities, and school districts in filing property damage insurance claims. We are proud to put you in touch with our references. Please contact us for more information, and let us help you on the road to financial recovery and emotional balance.
Contact Our Pleasanton California Public Adjusters Today