Public Adjusters Serving the Greater Los Angeles Area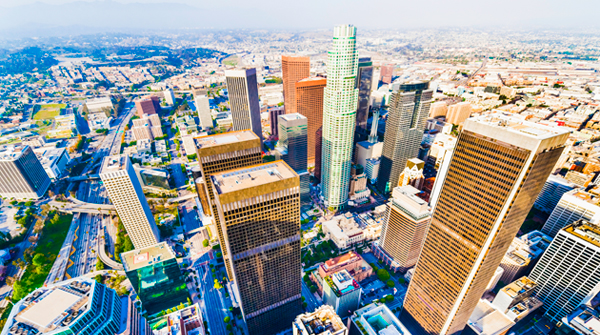 The Greenspan Co./Adjusters International
Los Angeles Office
16542 Ventura Boulevard
Suite 200
Encino, California 91436
CA Dept of Ins #2702722
800.228.3550
818.386.1313
From the deserts to the sea, The Greenspan Co./Adjusters International (TGC/AI) has been serving the needs of Southern California residents and businesses for over 70 years. When confronted with a complicated insurance claim, most people recognize the need for professional representation. The question is who can properly and effectively represent you to achieve the best result?
Our dedicated public adjusters have achieved recognition throughout California for the consistent professionalism and attention to client satisfaction that has propelled The Greenspan Company/Adjusters International to be recognized as the industry leader in insurance loss consulting.
The following is a sampling of the clients that our public adjusters have successfully helped obtain a full and fair insurance settlement in the greater Los Angeles area:
Santa Catalina Island Company, Avalon, CA
Boy Scouts of America, Los Angeles Area Council, Los Angeles, CA
Jewish Federation Council of Greater Los Angeles, West Hills, CA
Vallarta Supermarkets, San Fernando, CA
La Curacao, Los Angeles, CA
Goldrich & Kest Industries, LLC, Culver City, CA
Brighton Collectibles, City of Industry, CA
American Paper & Plastics, City of Industry, CA
Arctic Cold Storage, Whittier, CA
Image Entertainment Inc., Chatsworth, CA
Andrew Solt Productions, West Hollywood, CA
Dearden's Department Stores, Los Angeles, CA
Payne Magnetics, Covina, CA
Airtel Plaza Hotel, Van Nuys, CA
Pacific Plastics Design, Glendale, CA
K & L Anodizing, Burbank, CA
The Character Shop, Simi Valley & Canoga Park, CA
The Greenspan Co./Adjusters International Can Help
TGC/AI's Southern California headquarters is located in Encino, allowing our public adjusters, inventory specialists and building consultants to handle all your claim needs promptly. Following a property loss, our public adjusters will immediately respond to your loss and with your approval they will accurately prepare, document and submit your property damage claim to the insurance company to obtain a full, fair and expedited settlement.
Our public adjusters and professional staff are experts in guiding our clients through the unpredictable territory of preparing and settling insurance claims. We have years of experience handling property insurance claims that are the result of all types of perils, including: fire, water damage, earthquake, windstorm, theft, vandalism, business interruption and even snow and ice.
If you are in doubt that you have a "covered loss," let our professionals help you. There is no charge for a consultation and we are experts at finding coverage where you may have been told by someone (broker, attorney or even the adjuster representing the insurance company) that you have no insurance for your loss.
About Us
Since 1946, when Sidney Greenspan founded our company here in Los Angeles, we have been committed to the growth of the public adjusting industry and the ethical representation of our clients. We have grown to become the "gold standard" for public insurance adjusting and continually strive to achieve the most favorable results for our clients. Whether it is our commitment to continuing education or our participation on the Curriculum Board of the Department of Insurance, we are the industry leader in responsible business practices and on the cutting edge of insurance claims practices.
For more than six decades, we have worked as advocates for numerous homeowners, businesses, condominium associations, counties, municipalities, and school districts in handling their property damage insurance claims. Our experts have helped thousands through disasters of all types, and we would be happy to put you in contact with any of our references. Please contact us for more information and let us help you on the road to financial recovery.
Contact our Los Angeles Public Adjusters Today