Public Adjusters Serving Arizona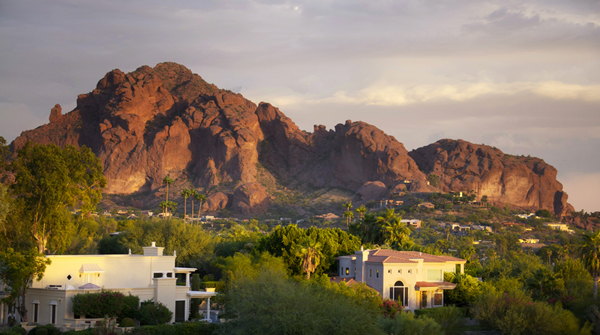 The Greenspan Co./ Adjusters International Arizona Office
14614 N. Kierland Blvd
Suite N-140
Scottsdale, AZ 85254
AZ Dept of Ins #184950
The Greenspan Co./Adjusters International is the premier provider of public adjusting services in Arizona. Our public adjusters have the resources and expertise to thoroughly investigate your loss, accurately prepare, document and submit your claim, and help obtain a full, fair and expedited settlement. With offices in prestigious Scottsdale, the public adjusters of The Greenspan Co./Adjusters International are just a phone call away.
From metropolitan Phoenix to Lake Havasu in the West, from Paradise Valley in the north to Tucson in the South – our professional loss consultants add value time after time and eliminate the conflict of interest that exists when one person, the insurance company's adjuster, represents both sides following a disaster. No matter the type of disaster, our public adjusting services can meet your needs for a dedicated advocate working on your behalf. Here is a small sampling of those we've helped:
1st Choice Pallets, Phoenix
Benson Feed & Supply, Benson
Richard "Dick" Emerine, Phoenix
Famous Sams, Yuma
Thomas Fisher, Sedona
Flagstaff Concrete, Flagstaff
Horizon Carbide Tool, Tempe
House of Rhema Full Gospel Baptist Church, Phoenix
Nautical Inn Resort & Conference Center, Lake Havasu
Nutek Auto Repair, Phoenix
Parkside Mesa Apartments, Mesa
R & R Printing, Phoenix
Young's Farm, Dewey
Since 1946, we have worked as advocates for numerous homeowners, businesses, condominiums, homeowners associations, counties, cities, and school districts in filing property damage insurance claims. We are proud to put you in touch with our references from throughout Arizona. Please contact us for more information, and let us help you on the road to financial recovery and emotional balance.
Contact Our Arizona Public Adjusters Today