Mudslide Damage – Business Insurance Claims Help
Contact Us – Claims Assistance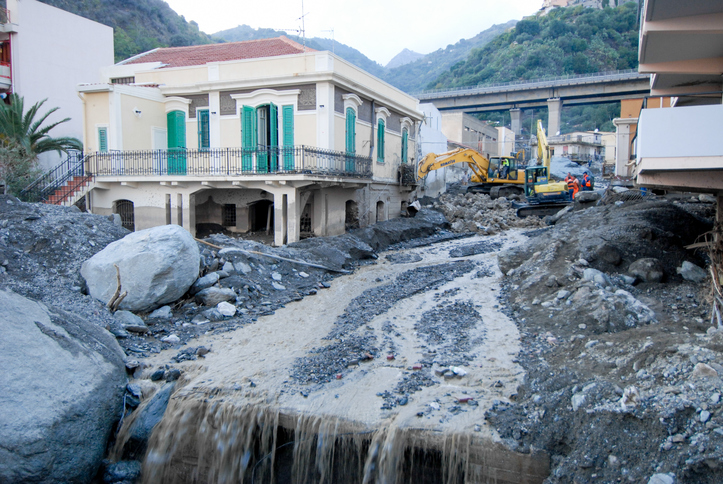 The earlier a public adjuster is brought into the mudslide insurance claims process, the better the opportunities are for helping your business obtain a more favorable claim settlement. As soon as you engage our team, we swing into action on your behalf. Our public insurance adjusters support you and your business through the entire claim process to achieve the maximum insurance recovery.
The Greenspan Co./Adjusters International will assemble the professionals best suited for your business' mudslide insurance claim. Our experts include adjusters (many with SPPA and CPPA designations), building estimators, inventory experts, specialty appraisers, engineers, attorneys and forensic certified public accountants—all working to prove your claim to the insurance company. This team of experts will be with you from beginning to end, personally assuring that all goes smoothly. Our public insurance adjusters will:
conduct a comprehensive review of your policy;
assist you in complying with your policy's requirements, such as mitigating further damage and being aware of time limitations;
work with you to develop a proactive claim management strategy that maximizes your financial recovery;
conduct a thorough evaluation of your loss, carefully researching, detailing and substantiating every aspect of your claim, including:

building damage,
contents,
business interruption, and
extra expense claims;

present and support an itemized claim package to your insurer;
work as your advocate at all inspections and meetings with your insurance company; and
secure the best possible settlement in the shortest possible time frame.
---
How are we compensated?
Our focus is on improving your financial recovery. The Greenspan Co./Adjusters International offers your business a free, no-obligation consultation with one of our public adjusters. If we don't think our involvement will make a difference, we'll tell you.
Service fees for public insurance adjusters vary by state, but usually represent a small percentage of the settled claim. Our service fee is minimal in relation to your claim settlement and is offset by the better settlement you are likely to receive with our involvement. In a recent survey, our adjusters secured settlements averaging 89.4% greater than insurance companies' initial offers*. A public adjuster should be viewed as an investment, not a cost. Not to mention the time, hassle, and anxiety our expert insurance adjusters can save you.
---
What businesses have we helped?
You guided me every step of the way through the difficulty process of scoping the damage, identifying the code upgrades, obtaining loss of rents, and applying the insurance policy in a manner to maximize the insurance policy benefit. You negotiated an excellent settlement on the repairs. I was able to recover more than I would have on my own. Thank you. You folks know your stuff.
Steven Levan
Owner/President, Levan Boise Real Estate Holdings, LLC
Our insurance claims experts have helped thousands of business owners across all types of industries. Don't hesitate to view our industry specific pages for Agriculture, Apartments, Hotels, Manufacturers and Restaurateurs. We encourage you to look through our references and testimonials and to contact us for recommendation letters. An internal review showed that our clients felt we delivered what we promised and would work with us again—facts we are proud of. We welcome the opportunity to put you in touch with past clients so you can ask them yourself.
We highly recommend that you check references of any public insurance adjuster you are considering hiring. Over 5,000 glowing references attest to the fact that we stick by our core principles, the first of which is to always look out for our clients' best interests.
*Survey completed 5/23/14 tracking 70 claims where there was an initial offer by an insurance company enabling a comparison to be made. Results are available and on file.
If you're suffering from a property damage claim, we can help! Contact us or fill out the form below: