Course of Construction Insurance Claims
…We are in the Hotel business, not the fire loss business. Greenspan Adjusters International is. What they do all day everyday is work with insurance companies and, due to their fee structure, it is their best interest to make the settlement offer as large a number as possible. …Once the process began, Greenspan Adjusters International kept us informed as to progress, had lengthy conversations with the insurance company, produced a steady flow of documents for payment, and ended up in the final negotiation with the insurance company for a win-win for our company and Greenspan Adjusters International. …It's no fun hassling directly with an insurance company, you've had enough troubles, you don't need more.
Herbert F.R. Meyer Jr., President at Meyer Crest, Ltd.
Hotel Under Construction: El Centro, CA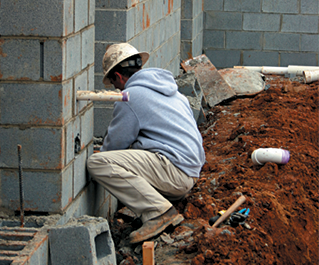 You've moved from the asset side of your insurance company's ledger (paying premiums) to the liability side of their ledger (you get paid by them for your damages). You should know everything you possibly can about the fine print of your insurance policy before you have any substantive dialogue with your insurer. Know what you are covered for and how. It's not simple. What you say to your insurance company's adjuster and how you say it can make a dramatic difference in how much you get paid. The more you know, the better the results you will get.
---
Factors to Consider
When preparing a course of construction claim, typically covered under a builder's risk policy, there are many factors that need to be taken into consideration. To help you navigate the process, we have put together several talking points for you to review. Having a full understanding of each of the below bullet points is crucial to documenting, filing, and successfully settling your insurance claim. If any of these questions give you pause, please feel free to reach out to us for a no-cost discussion about your claim.
Is the measure of compensation what the full retail cost to rebuild is today? Or what it cost originally?
Are you entitled to indemnification for escalation costs (labor and material price increases) on the rebid?
What is your broker or agent's role?

Will he/she be adjusting the claim?
Does he/she have an accounting degree?
How many claims has he/she handled?
Will his/her role be active of passive?
When faced with supporting your position or the insurance company's, where will he/she stand?
Additional Items to Consider
Damages to slabs and/or platforms. Repair versus replacement.
Typically, builder's risk policies contain 100% coinsurance clauses. 100% of what? Budget? Amount spent?

What items can be removed from the coinsurance calculation?

Might you be entitled to an increase in the general contractor's overhead and profit on reconstruction?
Treating some soft costs as Extra Expenses under the policy. Strategy?
Arguments can be made for aggressive lease up for the loss of rents claim based on research into the current market conditions in the area.
The Period of Restoration impacts the soft cost claim (i.e. interest expense, property taxes, security) and loss of rents (lease up period). Is the period of restoration negotiable?
Most course of construction (builder's risk) policies have completed value requirements and in in the event of noncompliance, penalties are assessed. What strategies can be employed to minimize any such penalties?
Draw request documentation vs. project worksheets can cause a trap? How?
What are you entitled to if you decide not to rebuild at the same location?
Are you entitled to lost profits from the eventual sale? Or reduced profits based on economic conditions?
When adding on to, or remodeling an existing building, does your COC policy cover the portions of the building that are not new?
What are the time deadlines for rebuilding contained in your policy? Can you get any extensions?
See the commercial and business interruption bullet points for more you need to know about claims.
Close
The Greenspan Co./Adjusters International Can Help
The Greenspan Co./Adjusters International's team of public adjusters are experts in maximizing your course of construction (builder's risk) insurance claim. We will walk you through each step in the claims process and take care of the smallest details that go into filing the claim, from a thorough evaluation of your loss, to carefully researching, detailing and substantiating every aspect of your claim.
The Greenspan Co./Adjusters International works exclusively for you. As such, you are assured that the work we perform on your behalf is never influenced by the insurance company's interests. We have a long list of satisfied clients who put their trust in our expertise and who can attest to the fact that we stick by our core principles, the first of which is to always look out for our clients' best interests. We are proud to put you in touch with our references. Chances are you will recognize many of them. Read what they wrote about us. After all, who really knows better than someone who has been through it before?
Contact us today for more information.
---
Course of Construction Client References
In addition to almost 5,000 references on our list, some well-known names for whom we handled complex insurance claims are:
California Coast Development Group
Colin "TC" Thorstenson
Federal Deposit Insurance Corporation
Holland Partner Group
Lowe Development Corp.
Mary's Lake Water Treatment
Ovation Development Corp.
Standard Pacific Homes
Trammell Crow Residential
University Of California, Davis
---
Listen to our podcast on "Builder's Risk Insurance" for tips from our experts:
---
If you're suffering from a property damage claim, we can help! Contact us or fill out the form below: