Continuing Education Courses for Insurance Agents and Brokers
Please click on the links below to view courses offered by Robb Greenspan and Paul Migdal.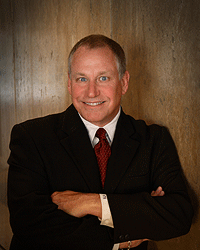 Robb Greenspan
Southern CA, Southern NV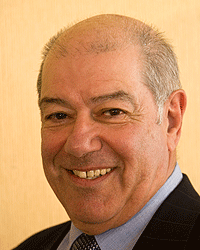 Paul Migdal
Northern CA, Northern NV, Arizona
The knowledge gained from Continuing Education is the bedrock on which strong client relationships are built. At The Greenspan Co./Adjusters International, we recognize the importance of sharing our knowledge of the adjustment process with our friends in the agency and brokerage communities.
In our array of classes, approved for Continuing Education Units in a dozen states and free to agents and brokers, we share with you experience only decades of insured advocacy can bring to the table.
Our course presenters, Robb Greenspan, SPPA and Paul Migdal, Esq., are regionally focused so as to take into account the local particularities of our vast landscape.
Common Goal: The Client First
An insurance agent or broker has a responsibility to protect the financial well-being of their client. Invite us to be your educational partner in order to add our experience to your own as you put together the best possible insurance policy for your client.
The Right Way to Settle Claims®
At The Greenspan Co./Adjusters International, we believe there is a right way to settle claims. We, too, take seriously the responsibility to protect the financial well-being of your client. Our first priority is the policyholder. Learn from the best in the public adjusting industry about what happens when polices are put to the test. Become a better producer.
The Standard for Excellence
The Greenspan Co./Adjusters International has more senior and certified professional public adjusters than any organization of its kind. We have expertise with the most high-profile national disasters: hurricanes Sandy, Katrina, Wilma and Ike, the 9/11 terrorist attacks, the Oklahoma City Bombing, the Midwest floods, and the California earthquakes and wildfires. Our regional offices assure you that we are familiar with the local particularities of the broad landscapes we service.
Expertise You Can Count On
An experienced agent or broker knows that the claims process has unexpected twists and challenges, and an infinite quantity of details. Using real examples from their combined sixty-plus years in the industry, you will learn how to insure for such twists and challenges.
Strengthen Your Client's Financial Recovery
The Greenspan Co./Adjusters International is the nation's leading firm of public adjusters precisely skilled to handle the details of property and time element claims. Knowing what to expect, and how to insure for it is the precursor to optimum financial recovery for your client if and when disaster strikes.
Our Team on Your Side
Our experts match credentials and expertise with the insurance carrier's team. Our team of adjusters, estimators, inventory specialists and forensic accountants has earned the respect of thousands of clients as well as insurance companies.
Invite us to share our knowledge, real-life case studies, and coverage insights with you. Call us at 888.473.3677 or email us today about attending our free Continuing Education classes.