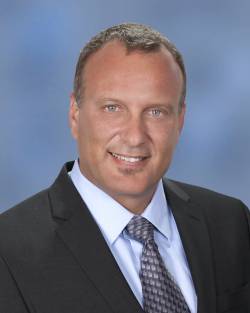 Nick Cavalluzzi
Professional Public Insurance Adjuster
Los Angeles Office
16542 Ventura Boulevard, Suite 200
Encino, CA 91436
Professional Profile
Nick Cavalluzzi is a Professional Public Insurance Adjuster with the Greenspan Company/Adjusters International.  Nick began his adjusting career in 1988 working for State Farm in Los Angeles, California where he developed excellent skills and understanding of the insurance claims process handling commercial, residential and catastrophe claims. 
After spending 11 years as a staff adjuster, Nick ventured out on his own to become an Independent Adjuster where he achieved great success in handling residential and commercial claims throughout the United States for many carriers including Farmers, Zurich, Safeco, CSE and others.  His accomplishments as an independent lead to opportunities abroad where Nick handled complex commercial and residential claims involving all aspects of property insurance coverages during the 2010-2011 New Zealand earthquake.  
He has in-depth knowledge of standard, manuscript, packaged and special program policies specifically fashioned for unique exposures.  Nick's experiences, knowledge and work ethic aligns perfectly with our already dynamic staff of professionals. Nick joined The Greenspan Company in 2015 and handles residential and commercial claims for our clients.
Nick was born in New York City and raised in the San Fernando Valley.  He attended Carroll College in Montana graduating with a degree in Business Administration.  Nick enjoys spending time with friends and family.    He has two sons and presently resides in Woodland Hills, California.   He especially likes to venture out on road trips with no plans or a specific destination, just the open road and good company. 
Public Adjuster Licensing
Arizona Public Adjuster License #984797
California Public Adjuster License #2A93890
Nevada Public Adjuster License #3124088
Utah Public Adjuster License #582445